Understanding Loss & Grief
In life, loss and grief are inevitable. Every day we encounter people who are feeling challenged because someone or something they counted on is gone. You want to help, but you wonder what to say or do that would be welcomed, useful and kind. This skill does not come automatically.
This interactive class is designed for people from all walks of life who occasionally find themselves in the company of someone in grief—an adult, child, client, patient, or friend—and want to provide comfort and care. In this class we will convey contemporary information about grief support, as well as teach skills and best practices you will easily remember when the need arises.
This foundation class is taught in 2 sessions, one-week apart. The class is held from 9:30am – 11:30 Am, Tucson, AZ time. (Arizona does not change its clock for daylight savings. Consequently, we are on Pacific Time in the summer, and Mountain Time in the winter.) 
This class will enable you to effectively build upon your knowledge and skills when participating in future TLC classes that specialize in various types of losses.
Working Definition of Grief

How To Be There for Someone in Grief
Examining How our Beliefs About Loss & Grief

Impact Our Ability To Be of Support

What to Expect When You Are  a Support Person

To Someone in Grief
Working Definition of Grief

Our Beliefs About Loss and Grief

How People Grieve–What to Expect

Being There for Someone in Grief
Carol S. Miller, Licensed Clinical Social Worker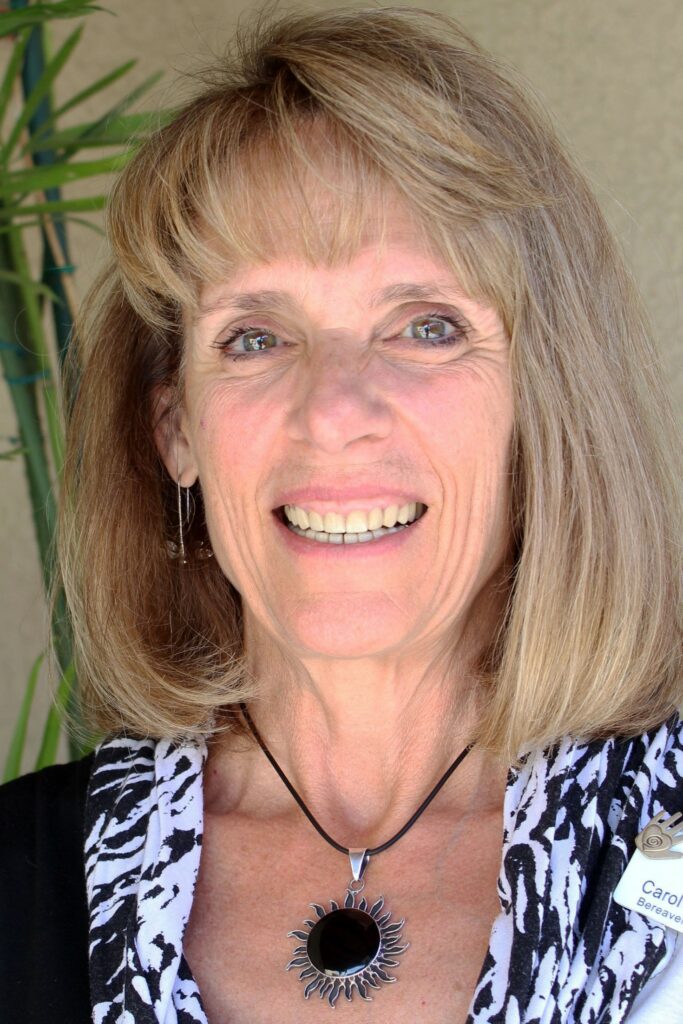 Carol began her career with Casa de la Luz Hospice in 2011 as a community social worker, after moving to Tucson from the East Coast. Within a few months, her position expanded to include bereavement counseling, and in May of 2014, she accepted the position of Bereavement Coordinator. This led to her appointment as Casa's Bereavement Program Manager in early 2018. While living in Northern Virginia, she owned a private practice at The Center for Well Being in Falls Church, VA. During that time, in the July 2009 issue of the Washingtonian Magazine, Carol was recognized as one of the Metropolitan D.C. area's Top Therapists in the area of grief counseling.
Carol currently holds the following certifications: Certified Creative Grief Support Practitioner, Certified Compassionate Bereavement Care® Provider, Certified Clinical Trauma Professional, Certified Mind-Body Skills Group Facilitator and Certified Daring Way™ Facilitator (through Dr. Brené Brown's work). Carol's personal and professional history with grief and loss have spanned a period of more than 30 years. "We are all connected. It is through our vulnerability, struggles, and times of pain that we can find our greatest sources of love, support, guidance, and compassion, and thus move forward into healing and transformation."
The Rev. Frank R. Williams, PhD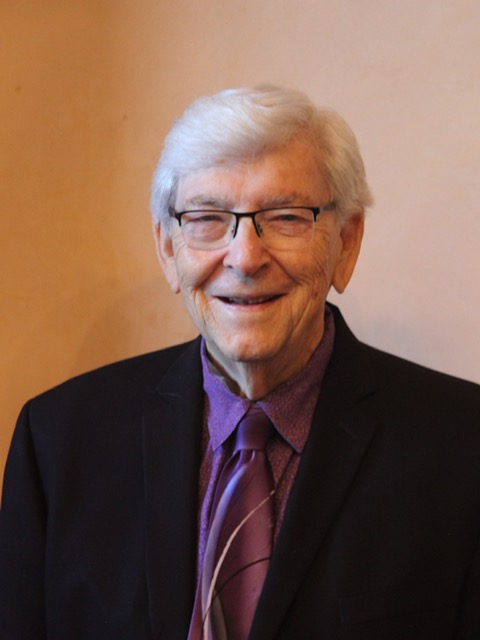 Frank Williams, PhD has taught and written about Loss, Grief and Transition for over 50 years. He worked for many years with Hospice; founded the Divorce Recovery program in Tucson; is a founding member of the Learning Community for Loss, Grief and Transition; and is past Director of the Tacheria Interfaith Spirituality Center.

The author of many articles and booklets on issues of loss, grief and life transitions, Frank is a sought-after speaker and workshop leader focusing on the topics of dying, death and divorce.
He has served as Executive Director at Family Counseling Agency/Our Family Services; twenty years as a professor within the Family Studies faculty at the University of Arizona; and a United Methodist Minister in several Arizona and California churches. Active on many community Boards, he is a member of the Casa de la Luz Foundation and on the Tucson End of Life Care Partnership.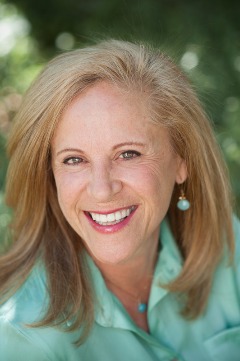 Marianna is an author, minister, and spiritual counselor. In her first book, Being There for Someone in Grief, Marianna shares essential lessons for supporting people grieving from death, loss, and trauma. It is used as a guide for hospice volunteers and as a textbook for those learning to work with people in grief. It was endorsed by Stephen Levine, who wrote: "Marianna's life work is just what the heart calls for…" Her current manuscript, Stitching the Heart Back Together ushers in the idea that walking through the grief journey can ultimately deepen our capacity for compassion, humility and kindness, paving the way for a life marked by generosity and love.
In 1990, Marianna founded Children to Children—a Center for Children and Families in Grief, serving as Executive Director. In 2000, they merged with Tu Nidito, and today she serves as a Lifetime Emeritus Board Member of that organization. As a result, since 1990, thousands of children and adults in Southern Arizona have had effective, loving, supportive care as they journeyed through grief.
Are you ready to learn how to compassionately support a person who is grieving?