Poetry and Loss Part 2:
Being There for Someone in Grief
with Marianna Cacciatore
A virtual workshop with author Marianna Cacciatore
Friday, September 15, 2023
11:00am-1:00pm


This free workshop is the second of our three-part Poetry and Loss series this fall
In life, loss and grief are certain. Every day we encounter people who are struggling because something or someone significant in their life is gone. We want to help these people, and we wonder what to say or do that would be welcomed, kind, and useful. In a culture that has often taught us to bypass or ignore our grief, this skill does not come naturally. However, as we learn to tenderly face the sorrows and joys of our own life, compassion, humility and the art of generous listening begins to grow within us. With attention and practice, we become a trusted companion to someone in grief.
In this 2-hour class Marianna Cacciatore will use poetry and teachings from her book,

Being There for Someone in Grief

,

to help us acknowledge the many losses encountered in everyday life, and become more present when we find ourselves in the territory of grief.
This and most of our workshops are free. Donations can be made at registration, or after the fact, and are always deeply appreciated.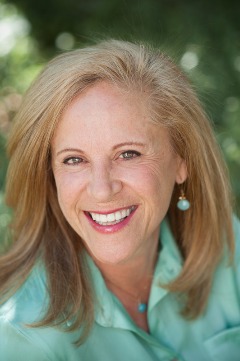 In 1988, Marianna founded Children to Children—a Center for Children and Families in Grief which has brought healing to thousands of children and adults in Tucson, Arizona.
She started her tenure in 1998 as Executive Director of Bread for the Journey—a national philanthropic organization dedicated to grass-roots, neighborhood giving, founded by author, therapist and minister, Wayne Muller. From just a single chapter in Santa Fe, NM, it grew to become a national organization with affiliate chapters throughout the United States that have given away over 3 million dollars.
Being There for Someone in Grief, her first book, contains essential lessons for supporting people grieving from death, loss, and trauma. Her second book, Reinvesting in Life—The Infinite Journey from Grief to Generosity & Love, is about the final task of grief. It expands the scope of grief and suffering to show how our losses can deepen our capacity for love.
We Make It Easy To Make A Difference In Someone's Life
Are you ready to learn how to compassionately support a grieving loved one?